Kids' Fair: East and Southeast Asian Heritage Month SUN 26 SEP 2021
About this event
Come to our fun, family-friendly event where businesses and organisations run by East and Southeast Asians can come together, celebrate their heritage and culture, and share what they do in person! We've got exciting, moveable type printing workshops, illustration workshops, calligraphy workshops, bath bomb workshops, stalls run by Mandarin and Cantonese schools, stalls selling books and much, much more! Entry is completely FREE! Just drop in, enjoy and support your local ESEA businesses!
Come along! Play, discover, learn!
YI CRAFTS | Traditional cultural crafts (www.yiranduan.com)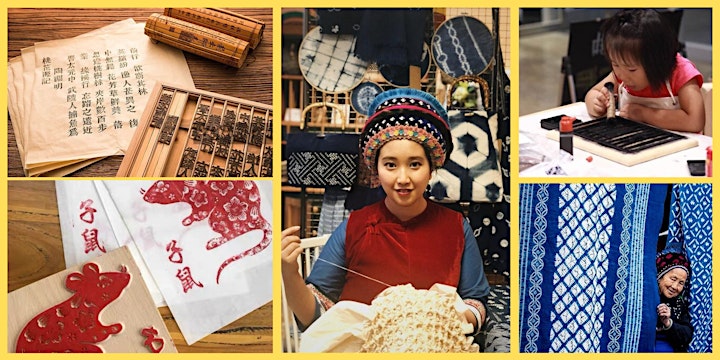 Created by Yiran Duan, Yi Crafts is all about preserving traditional crafts methods and the heritage and culture found in design and craft! She's running a woodblock printing and moveable type workshop (book on her website) that's suitable for all ages. While you're there, why not also look at the other beautiful items she creates?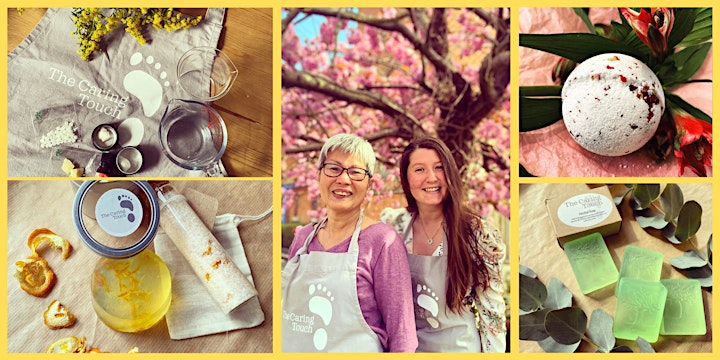 Started by a mother and daughter duo, Suyin and Linda are passionate about looking after our overall wellbeing and selfcare products with their range of sustainable and handmade soaps, candles, bath bombs and salts! If you're looking for something more hands-on, then come along to their flower-pressing workshop or their bath bomb workshop! You can book either or both of these on their website.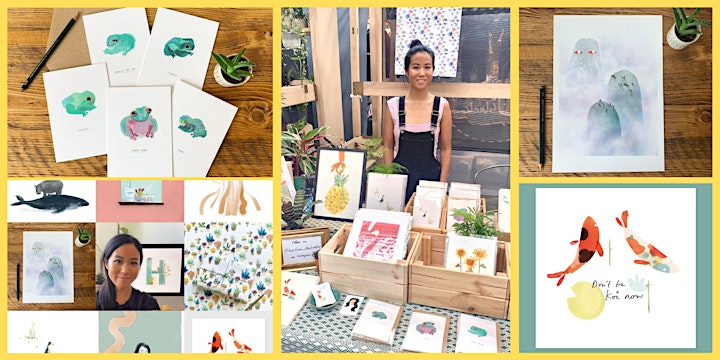 Hayley Chan is the artist behind Hue Tone. Her distinct style captures inspiration from her experiences and presents them in her illustrations. You can come along to her drop-in workshop to learn how to draw a cute and quirky illustration. And have a look at her prints and illustrations in real life!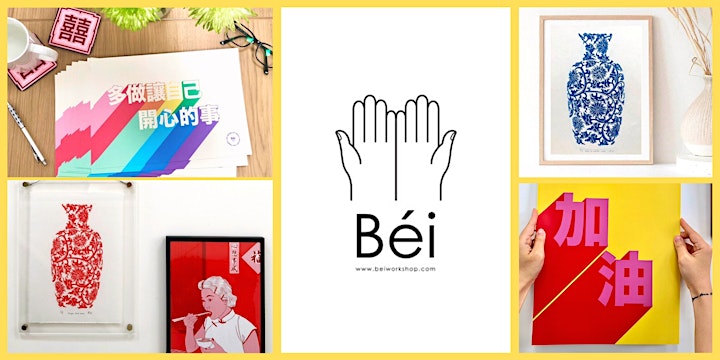 In Cantonese, Béi means 'to give'. Lily P., the one behind the designs found in Béi Workshop, takes inspiration from her Cantonese heritage and experience of Hong Kong as a way to explore her heritage and culture! Discover her bright and brilliant design pieces in both print and card and, even, coaster form!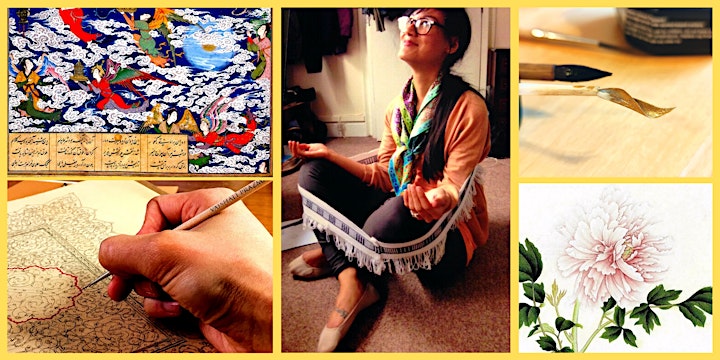 Artist, teacher, brush creator: Vaishali is a multi-talented individual who turns to parts of East and Southeast Asia as inspiration for her work. She works in many different modes, but her passion has always been painting. Come and experiment with paint and brushes and take a look at her beautifully unique handmade brushes!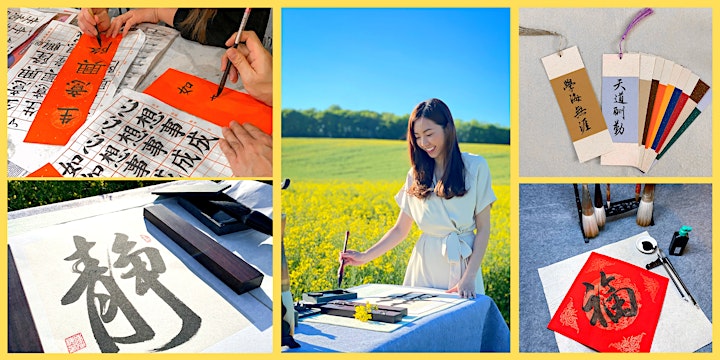 May Chan creates stunning works of Chinese calligraphy and has a love of sharing her calligraphy work and skills with others! If you love Chinese culture, why not come and learn a little about the art of calligraphy and its cultural significance? She will be there to write custom calligraphy on the spot or you can drop in for her mini workshop to learn to write your name!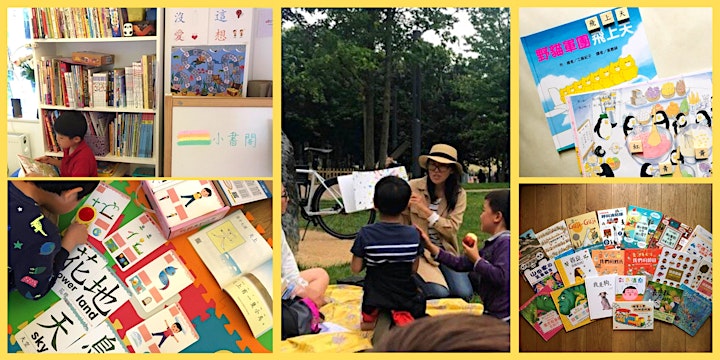 Bilibala is a UK group buy who specialise in finding children's books in traditional Chinese – and they even have a book club with occasional in-person readings and meetups! Come along to discover some fantastic children's books and find out how fun it can be to learn Chinese with the joy of a book. While you're there, meet Kelly – the amazing and dedicated woman behind it all!
If you're looking for an easy way to teach your children Cantonese, then why not give Little Panda Cantonese a try? They offer online lessons for children, and are always looking to incorporate creative, engaging and fun ways to learn and play with Chinese. Carmen, the school head, will be there with some fun activities for you to try learning Cantonese yourself!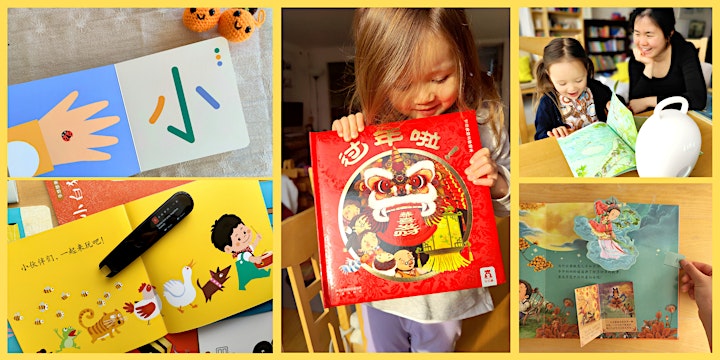 De Ziremi is a Chinese children's bookshop here in the UK, run by four sisters: Delicia, Zipporah, Rebecca and Michal (hence, the name!). We're truly passionate about making Chinese more accessible to more families in the UK. We strive to bring all kinds of Chinese books for all levels of fluency, including those from independent publishers! Discover our book range and try out the Luka Reading Robot and YouDao Dictionary Pen 2!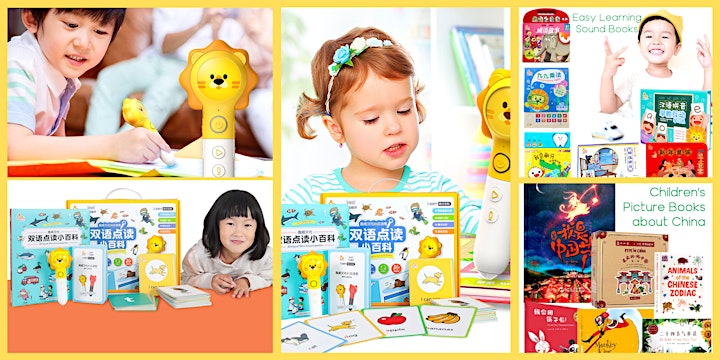 Helena is a Chinese mum with a goal to bring bilingualism and the Chinese language to UK families! She carefully selects her stock of toys and resources that would otherwise be difficult to find and makes them more widely available to families in the UK. She strongly believes in giving children a fun and playful learning journey, so you can discover just how rewarding a language journey can be!
A different way of learning Chinese – but with a twist! CUBE Chinese offers a platform for one-to-one and two-to-one classrooms that give children the opportunity to lead their own learning through game-based play. They use different topics, such as science and maths, and are always enthusiastic about sharing bits of Chinese culture and history in their lessons, too! Come along to find out more about CUBE and explore their online platform.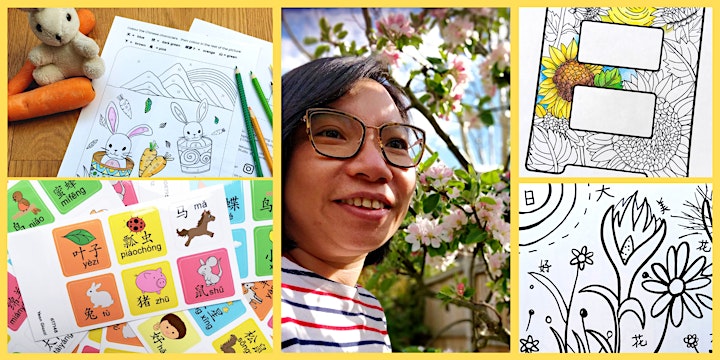 Yean Giazzi started this business when she realised that she wanted to help others get resources for learning Chinese! Made for children, her printables, activity packs, stickers and more, are all about making Chinese fun and engaging. She'll be there with a fun game and printable activity for you to start learning a little Chinese!
See you there on the 26 September at the London Chinese Community Centre!